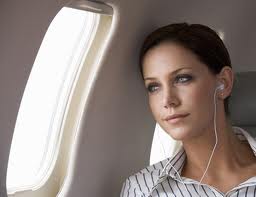 Travel beauty tips for April
Easter has come around late this year and with the few extra days off work many will take this opportunity to travel.
Whether it is just for the few days over Easter or extended 10 day break here are a few suggestions to make sure you are ready when it comes to looking after your skin and body.
If you are flying to a destination it is a good idea not to wear make-up, especially on long haul flights. This will allow you to use a fine mist on your face during your travel. Lipstick or lip gloss, especially one that it moisturizing is fine . Remember that the air in an aircraft is very dry so if you don't like using a mist spray include a small moisturizer in your cabin luggage.
Drink plenty of water and try to get up and walk around every hour or so.
If you are heading to a warmer climate remember to pack a sunscreen, even if it is overcast you can still get burnt.
A small bag including your cleanser, moisturizer and maybe a mask is a great idea to take along and keep with your hand luggage. You never know if your checked-in bags get lost.!! And don't forget to include hand cream in your bag. Hands get easily dry as we tend to wash many times during the day.
Pack a good body moisturiser and exfoliant and maybe a bronzer – preferably one that can be used on both, the face and the body.
Wear comfortable and loose clothing.
And above all enjoy your break!! 🙂