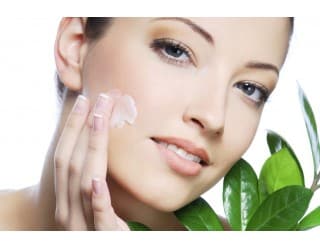 Vitamins and Minerals
Which ingredients are important in your skin care products?
As well as making sure that you are eating healthy diet of fresh fruit and vegetables, together with grains and proteins it is also important to remember that your skin care products should contain a good cross section of active ingredients.
Vitamins have been used in many skin care brands and products. For these to be of value they need to be available to skin in a form in which they are easy to absorb.
One of the most "potent" vitamins is Vitamin C.
Vitamin C will energise the skin, help its hydration and will give the skin with lovely glow. It stimulates metabolic reaction, captures and neutralises free radicals – so is anti aging. Activates the synthesis of collagen, repairs damage caused by UV.
It's anti aging properties are amplified when combined with Vitamin A and E
Vitamin A – Pro Retinol is anti wrinkle agent, stimulant of collagen and elasticity. cellular stimulant. It regulates the development of the epidermic cell. Vitamin A has a molecular structure that's small enough to get into the lower layers of skin, where it finds collagen and elastin.
Vitamin E – protects against free radicals so it is anti aging. Fights against skin dryness and decongest blood capillaries.
The action of Vitamin C is amplified by Vitamins A & E
To name a few minerals
Zinc – necessary for growth of normal cell divisions and functions. Required for immune health and aid in wound healing
Copper Peptides – powerful anti-oxidants required for collagen production. The substance helps to firm, smooth, and soften skin, doing it in less time than most other anti-aging skin care products
Silicon with Magnesium and Calcium – involved with collagen production for skin's strength and skin density
Here are two products that deliver on both the Vitamin and Mineral content.